Schools and Universities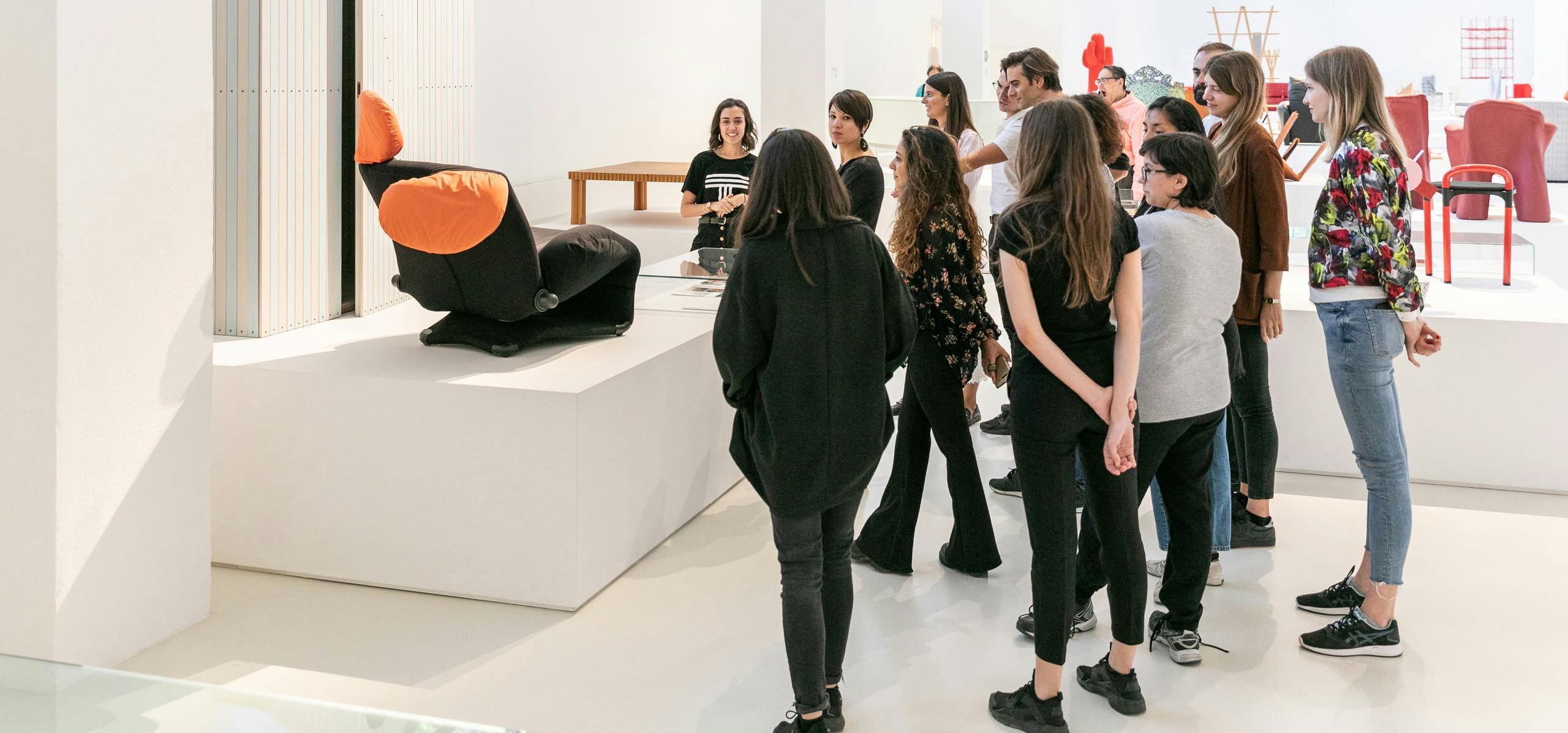 Activities related to the current exhibitions and performances to discover together the different languages of the arts and talk about current affairs
Guided Tours and Workshops
The guided tours and workshops we offer, specially formulated for primary and secondary school classes, explore the themes of the 23rd International Exhibition in a participative and creative way. For this occasion we have developed a new proposal, "This is not a workshop." Three proposals in one, which will remain mysterious until the activity takes place. Guided tours and workshops can be requested from Tuesday to Saturday, upon reservation, in Italian, English or French.
Newsletter
All teachers who register for the newsletter receive periodical updates, exhibition and events calendars and, at the beginning of each school year and when great exhibitions are opened and the theatre season begins, they are invited to take part in the meetings that present the activities and special events.
ABITO
ABITO is a civic education project for Milan's secondary schools, which makes use of the languages of the arts and culture to accompany students on their path towards an aware and participatory citizenship. It is a feminist project conceived by a group of cultural institutions – including Triennale Milano Teatro – led by women who care about the development of a society of equals.
Through the direct involvement of the teachers and starting from the adolescents' present notions of citizenship, ABITO's aim is to raise awareness and establish a dialogue with students of both sexes for the construction of a notion of citizenship that is attentive to individual growth, respectful of other people and participatory in the creation of collective opportunities for relationships.
Triennale's contribution to this multifaceted initiative is to build projects involving artists from the world of performing arts and bring them to schools.