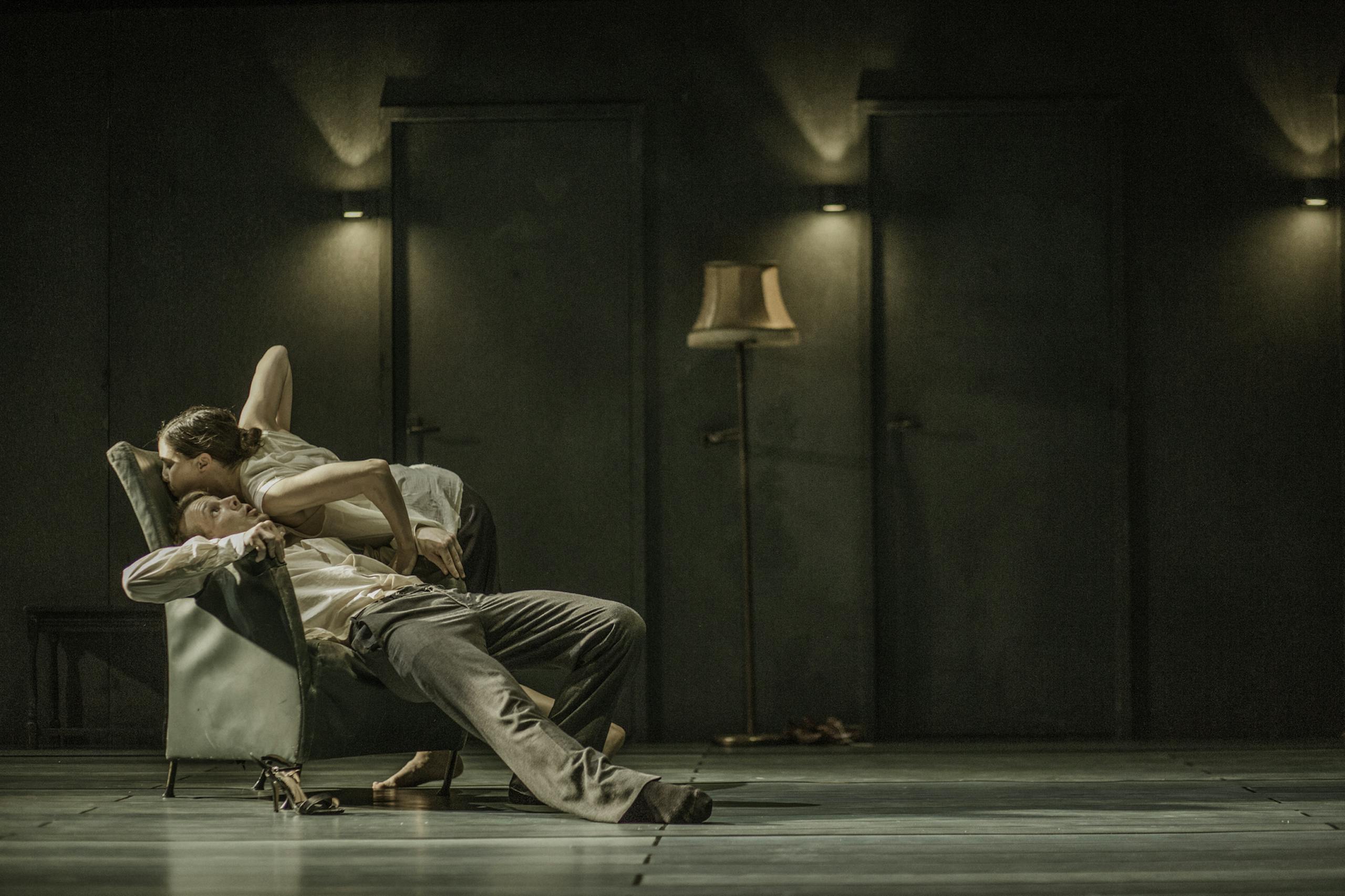 DIPTYCH. The Missing Door and The Lost Room
Peeping Tom
A romantic encounter in a hotel room, a drama unfolding within the walls of a middle-class living room: in a tangle of doors and scenarios, dance and theater shape fragmented narratives and psychological thriller atmospheres.
The Belgian company Peeping Tom, among the most visionary on the international scene, blurs the line between reality and fiction by animating a disturbing drama, amid rooms that conceal deceits and mysterious plots. In a cinematic succession of noir scenes – the company's trademark – ambiguous figures move acrobatically and convulsively, like pawns at the hands of unknown forces, exposing the rawest features of the human soul.
Peeping Tom is a Belgian dance theater company founded by Gabriela Carrizo and Franck Chartier. Since its foundation in 2000 in Brussels, it has presented its creations around the world, receiving several important awards, including the Laurence Olivier Award in the United Kingdom for 32 rue Vandenbranden (2009) and the Patrons Circle Award at the International Arts Festival in Melbourne. The company work process always starts from a hyperrealist setting which later breaks open and begins to defy the logic of time, space and mood. In this frame, the public becomes the witness – or rather, the voyeur – of what usually remains hidden and unsaid, taken into subconscious worlds, nightmares, fears and desires.
...more
Calendar
Friday, May 5 2023, 5.30pm
Saturday, May 6 2023, 2.00pm
Highlights