Archives and collection
Library info
Access to the Triennale Library and Archive is suspended for extraordinary maintenance works until further notice.
It is possible to access books and historical items by appointment.
For research on books and magazines write to biblioteca@triennale.org
For the consultation of historical documents and access to Archives write to archivi@triennale.org.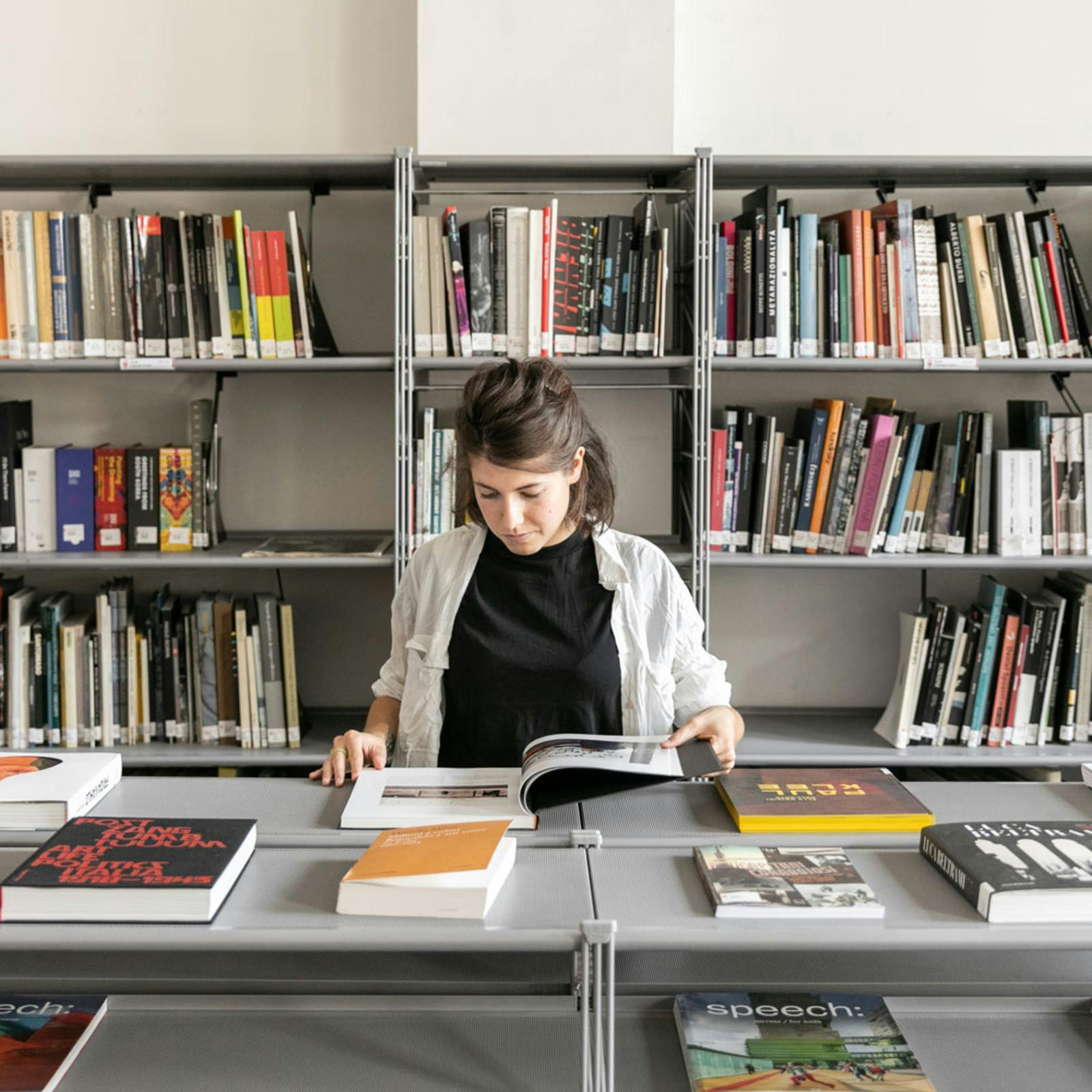 Per tutte le richieste relative alla Collezione Permanente contattare collezione@triennale.org.
Per tutte le richieste relative all'archivio audiovisivo, di licenza audio o video, per l'accesso alle immagini di filmati, e per ricevere ulteriori informazioni contattare archivi@triennale.org.
Non è possibile concedere in licenza i fermi immagine in movimento o le pellicole dei film non di proprietà di Fondazione La Triennale di Milano.