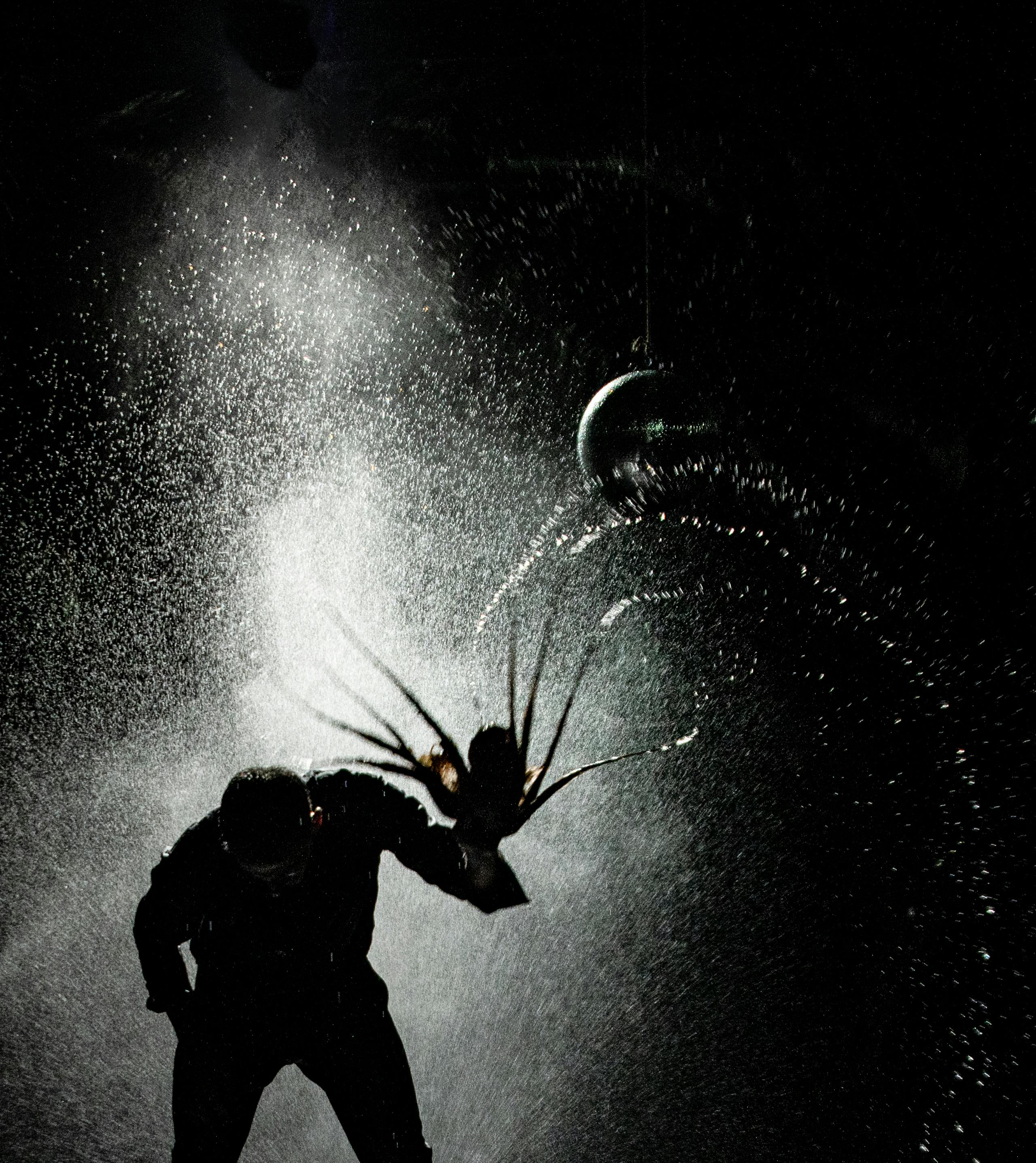 When it comes to Dimitris Papaioannou, the definition of "author" could hardly be more fitting: a hallmark brand invariably recognisable. In INK, the guardian of a dark, flooded universe tries to maintain order. It is a fragile balancing act. The intrusion of a visitor from the bowels of the earth disrupts his solitary existence, introducing both gentleness and cruelty. In a duet that soon shades into a duel, the great Greek artist – accompanied by the fascinating dancer Šuka Horn – probes the limits of reality through the filters of science fiction and horror. The result is a gripping chase, a nightmarish manhunt.
In 2021, INK received the Ubu Award for best foreign show presented in Italy.
A leading light in contemporary creation, Greek painter, illustrator and now established choreographer, Dimitris Papaioannou captivates audiences around the world with monumental stage works in which each tableau is an aesthetic revelation. His theater fuses experimental dance, physical theater and performance into surreal, dreamlike and immersive shows. Papaioannou currently lives and works in Athens. His works have been presented at festivals and theaters in Europe, Asia, Australia, and America. Among many awards, he received the European Theater Prize (2017), two Emmy Awards nominations (2016), and two Olivier Awards nominations (2019, 2022).
...more
Calendar
Saturday, February 11 2023, 6.30pm
Sunday, February 12 2023, 3.00pm
Highlights