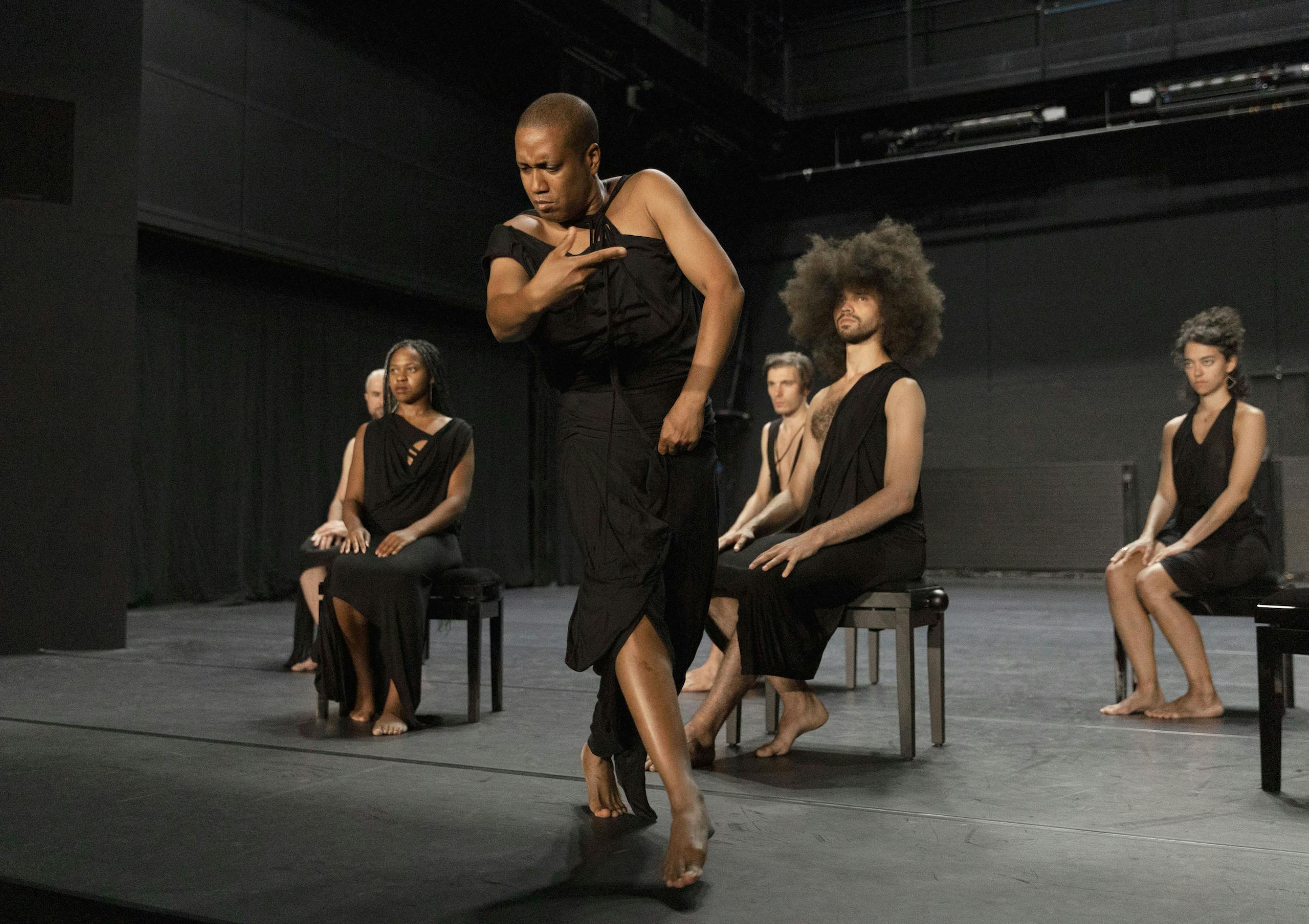 The Köln Concert
Trajal Harrell – Schauspielhaus Zürich Dance Ensemble
Seven dancers release their energy on stage carried by Keith Jarrett's The Köln Concert, the most famous jazz piano recording of all time. For two decades now, US choreographer and dancer Trajal Harrell, one of the most celebrated artists of the international scene, has been reimagining the history of dance and its subcultures through transgressively original choreography. With his Schauspielhaus Zürich Dance Ensemble – and together with Canadian singer-songwriter Joni Mitchell – Trajal Harrell transforms The Köln Concert into a dance that becomes an encounter of different voices and worldviews. A form of universal language that shows all the vulnerable energy of the bodies and identities on stage.
US choreographer and dancer Trajal Harrell made a global name for himself with his series of works Twenty Looks or Paris is Burning at the Judson Church, and today he is regularly invited by major international theaters, festivals, and exhibition spaces. The unique style of his works is the result not only of the unusual way in which Trajal Harrell combines distant dance languages – such as voguing, postmodern dance or butō – but also, and above all, of the fragility and humor that pervade all his creations. Trajal Harrell's works are always, first and foremost, a tribute to the artists on stage.
He is currently one of the most relevant choreographers and dancers at the Schauspielhaus Zurich and director of the Schauspielhaus Zürich Dance Ensemble, founded in 2019. Among many awards, he has received the Guggenheim Fellowship, the Doris Duke Impact Award, and a Bessie Award.
...more
Calendar
Saturday, March 18 2023, 6.30pm
Sunday, March 19 2023, 3.00pm
Highlights