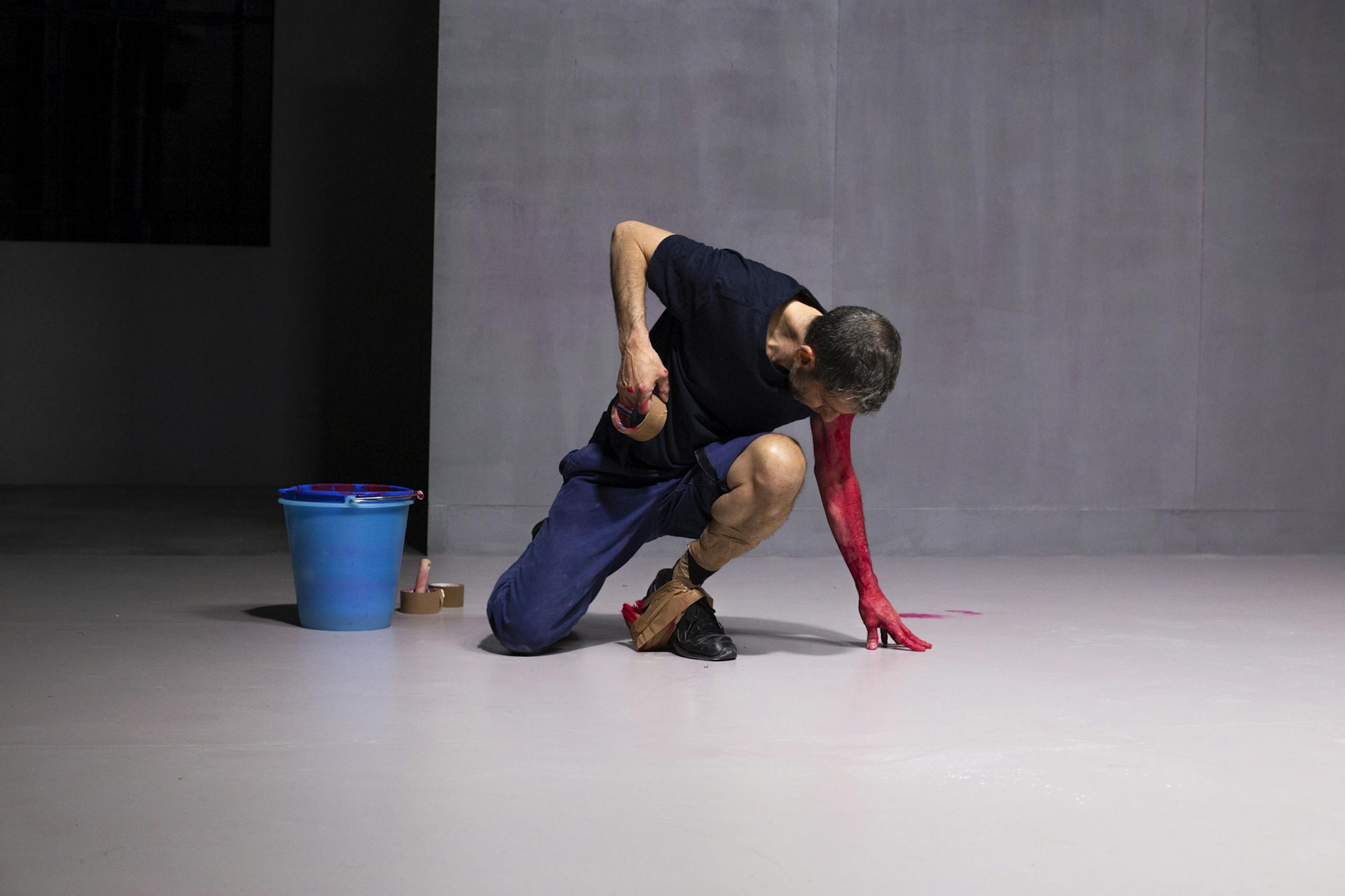 Un'andatura un po' storta ed esuberante. Emersione n. 1
Antonio Tagliarini
"Protect me from what I want". A huge neon sign that Antonio Tagliarini – Triennale Milano Teatro associate artist – came across on a skyscraper, during a trip that changed his life. It was a work by the conceptual artist Jenny Holzer.
To what extent are we able to chase what we really want? And why is it that what we desire can sometimes lead to annihilation? Premiering at FOG, Un'andatura un po' storta ed esuberante is a work that represents the emergence of Antonio Tagliarini's new research process. His enquiry focuses on the human, its opacity, its mystery, the unsaid, folly, the illicit, the unexpected. This is a performance that triggers a short-circuit on reality, through a sustained dialogue between fiction and autobiography, in which everything can be either true or made up.
Antonio Tagliarini is performer, author and director. His first love, and consequently his training, are contemporary dance and performing art, which deeply mark his relationship with the stage. More recently, he began to study and delve into theater. He is author and performer of several shows and performances presented in Italian and international festivals (first prize for best performance at the BE Festival in Birmingham in 2014). Co-author of performance projects (with Miguel Pereira, Idoia Zabaleta, Ambra Senatore, Rimini Protokol), Antonio Tagliarini has been performer for Raffaella Giordano, Giorgio Rossi, Massimiliano Civica, Fabrizio Arcuri, Lotte Van den Berg, among others. In 2007 he met Daria Deflorian, an important, dazzling encounter. An intense artistic collaboration was born, leading to the creation of many award-winning theater projects both in Italy and abroad (2014 Ubu Award for best new play, 2015 Critics' Award for best foreign play in Québec/Canada, 2019 Riccione Award for dramaturgy, 2021 Hystrio Award for dramaturgy). Lecturer and director in many training and tutoring projects, including Silvio D'Amico National Academy (2020-2022), Les Teintureries in Lausanne (2020-2022), Biennale Teatro College (2022), Iuav Venice (2022).
...more
Calendar
Wednesday, May 3 2023, 6.30pm
Thursday, May 4 2023, 6.30pm
Highlights