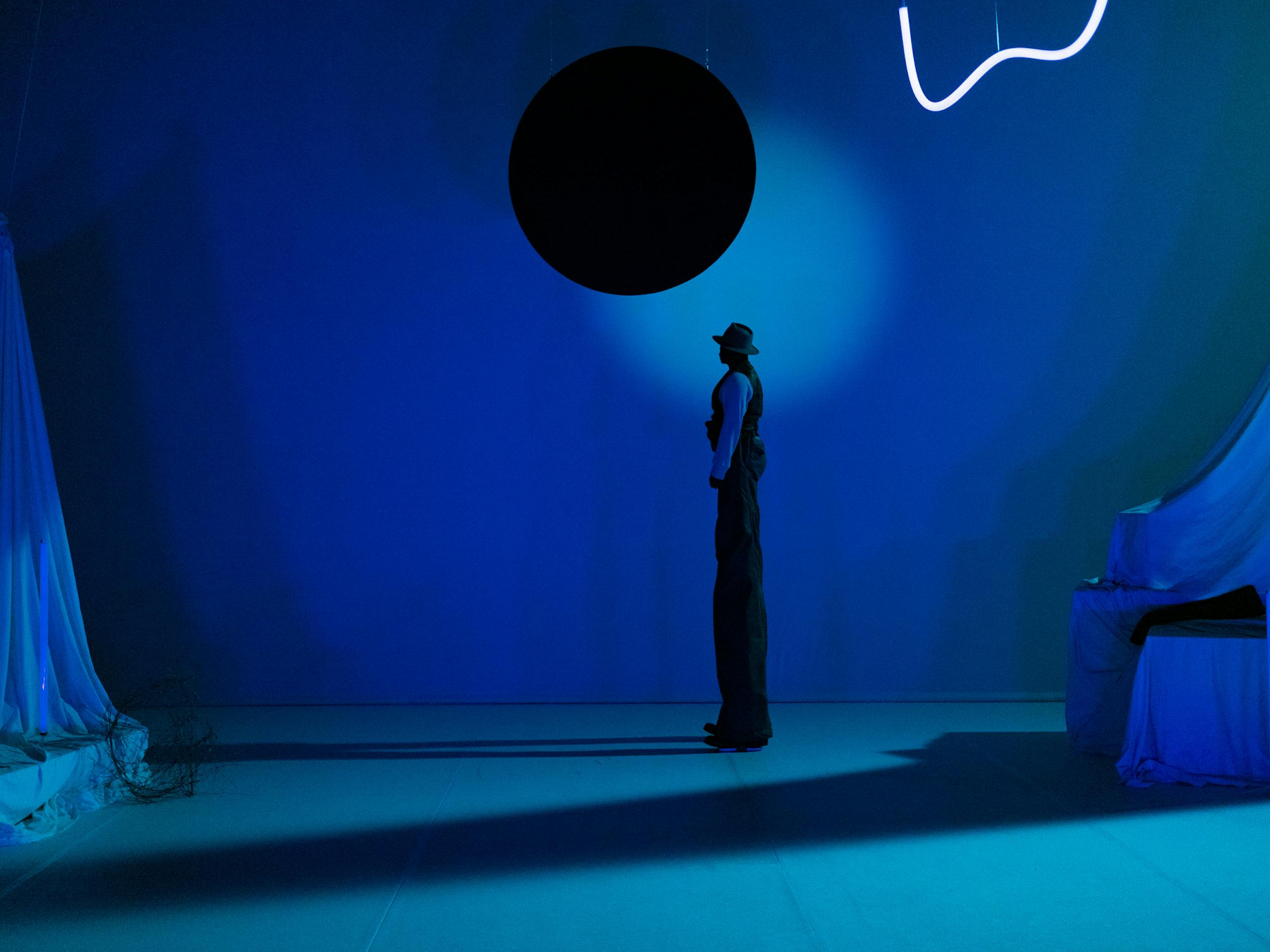 How a Falling Star Lit Up The Purple Sky
Jeremy Nedd – Impilo Mapantsula
Running time 75'
Performance in English with Italian surtitles. The surtitles include information for people with hearing disabilities
Deserted and sun-drenched towns, tumbleweed rolling in the wind, suspenseful armed duels. The stereotypes of the western genre are overturned to write new stories in which nature, instead of mankind, dominates the scene. Through the pantsula, a virtuosic dance form that originated in the black South African suburbs during the apartheid regime, the cowboy hero gets rid of racial supremacy and the spirit of conquest of unknown lands to become instead a self-conscious guardian of their own future. Jeremy Nedd, an internationally acclaimed choreographer and performer, and Impilo Mapantsula, a global network specializing in this dance charged with energy and spontaneity, stage, for the first time in Italy, a visual poem of rebellious bodies and moving hope.

Jeremy Nedd is a New York born choreographer and performer who is currently based in Basel (Switzerland). Nedd has had engagements at the Semperoper in Dresden (2010-2012) and Ballett Basel (2012-2016). As a guest performer he is associated with Schauspielhaus Zürich, where he has worked with Trajal Harrell. Nedd has realized and presented his previous productions at Kaserne Basel, ROXY Birsfelden, Arsenic – Centre d'art scénique contemporain (Lausanne), Palais de Tokyo (Paris) and Münchner Kammerspiele, amongst others.

Impilo Mapantsula is a global network of high-level professional dance artists who specialize in pantsula, a South African urban dance form. They are a professional organization that promotes the development of pantsula dance and culture, creates formal standards, and acts as an industry representative. The organization aims to document and protect the living legacy of pantsula and support dancers in professionalizing and further developing their art. Impilo Mapantsula creates learning opportunities and supports artistic creation and self- expression through educational, artistic and professional programs, with an emphasis on job creation, international collaborations and exchange programs.
...more
Calendar
Wednesday, April 12 2023, 5.30pm
Thursday, April 13 2023, 5.30pm
Highlights