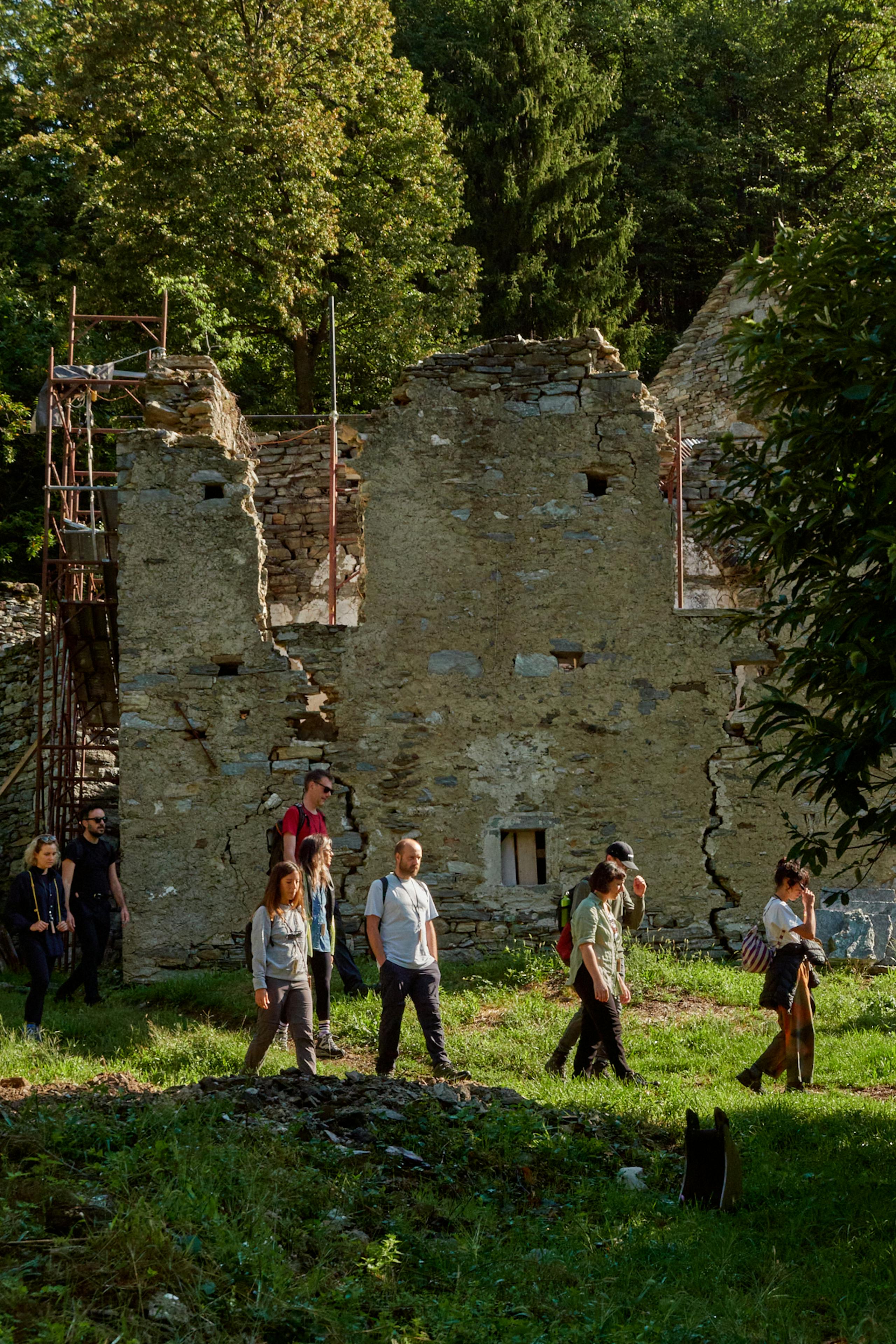 Superpaesaggio
Nicola Ratti – Attila Faravelli – Enrico Malatesta
Designed specifically for Chiaravalle – the only district of Milan that is separated from the urban fabric of the city and surrounded by countryside – Superpaesaggio is an experimental project that finds its common thread in sound. A collective sound performance realized while walking along a listening path around Chiaravalle.
Guided by sound artists Nicola Ratti, Attila Faravelli and Enrico Malatesta, the participants will generate sound material made of movements, pauses, intensities and variable and different timbres. A journey of discovery that searches for and unveils new and surprising points of contact with the places that surround us.

A multifaceted musician and sound designer, Nicola Ratti moves between theater and cinema, through performing arts, radio works, and sound art. He creates sound systems that take shape from repetition and dilation, with a specific focus on the construction of environments in relation to the spaces and architectures we inhabit, putting the emotional and perceptual orientations we are accustomed to in the balance.
Attila Faravelli is a sound artist and electro-acoustic musician. He approaches sound in terms of a material and relational phenomenon. Through his practice he explores the relationships between sound, space and the body. He is the founder and curator of Aural Tools, a series of simple sound objects whose purpose is to document the work of a number of musicians not through the release of records but by investigating specific ways and processes through which they produce sound.
Enrico Malatesta is a percussionist and sound researcher active in the fields of experimental music, sound intervention and performance. His work investigates the vitality of materials and the morphology of surfaces, with a focus on percussive acts and modes of listening.
...more
Calendar
Saturday, April 15 2023, 9.30am
Saturday, April 15 2023, 1.30pm
Saturday, April 15 2023, 4.30pm
Sunday, April 16 2023, 9.30am
Sunday, April 16 2023, 1.30pm
Sunday, April 16 2023, 4.30pm
Highlights